Sheet lines

PET/R-PET sheet
PET/R-PET sheet
Keeping you on top form.
Whatever you are looking to manufacture, a sheet line's high degree of efficiency means moderate capital expenditure, along with high output, reduced energy consumption, ease of operation and minimised need for maintenance. Our high-performance PET sheet extrusion lines offer exactly that.
Our benchmark for efficient solutions?

  A perfect product in your hands.
SML is happy to provide advice about how you can design your production set-up even better and more efficiently – no matter whether your work revolves around trays, cups and lids for the food industry or you are aspiring to set new production benchmarks in other industries (such as pharmaceuticals, medicine or blister packaging).
Line Types
Crystal clear benefits guaranteed to deliver the goods.
SML PET/R-PET sheet lines
If you are planning to manufacture sheet for cups, trays or lids, and your needs include the highest levels of visual appearance and transparency, SML sheet lines are the right answer every time. After all, we are one of the leading suppliers of sheet extrusion lines for high-grade PET sheet.
Making the best use of the materials loop with PET.
Closing the material loop up to 100 % recycling will be increasingly important in the future. PET is particularly suitable for this task as one of the few raw materials that is available world-wide at a defined quality as recycled material.
PET 1
PET 2
PET 3
Final film web width
800mm
1,100 mm
1,700 mm
Performance
(depending on thickness)
up to 1,200 kg/h
up to 1,550 kg/h
up to 2,400 kg/h
Sheet thickness range -
standard
150 - 1,200 µm
150 - 1,200 µm
200 - 1,200 µm
Sheet thickness range -
optional
200 - 2,000 µm
200 - 2,000 µm
Sheet thickness range -
CastPET
100 - 350 µm
100 - 350 µm
100 - 350 µm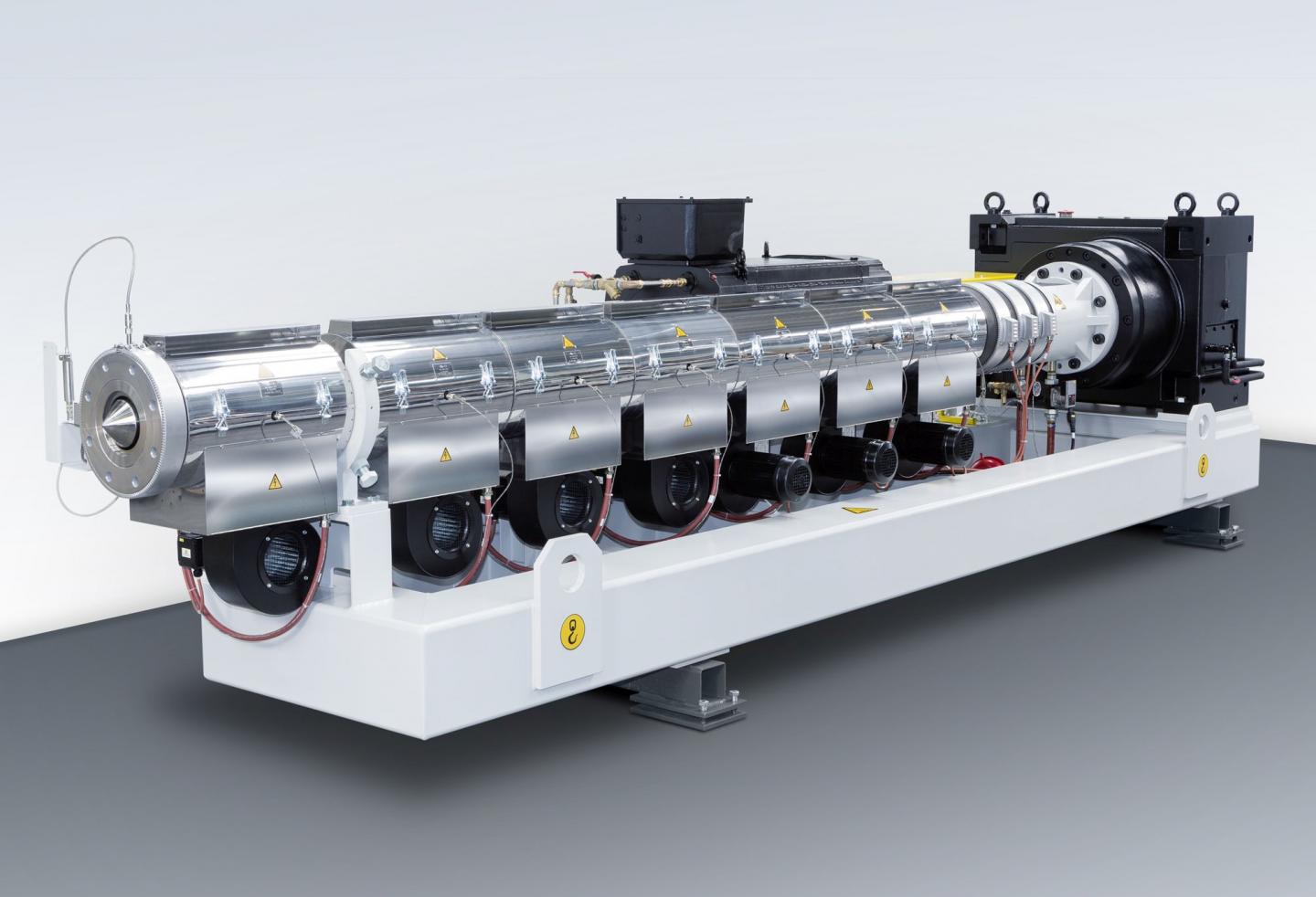 High-tech for brilliant results world-wide.
Our different high-performance extruders for PET together with the efficient cooling of the melt on our roll stacks ensure highest achievable levels of output.  In this context, we are careful to ensure that the best extrusion system, suitable for your raw material source in question is always the one used. This has proven to be an overwhelming success, with our customers enjoying decisive production advantages as a result.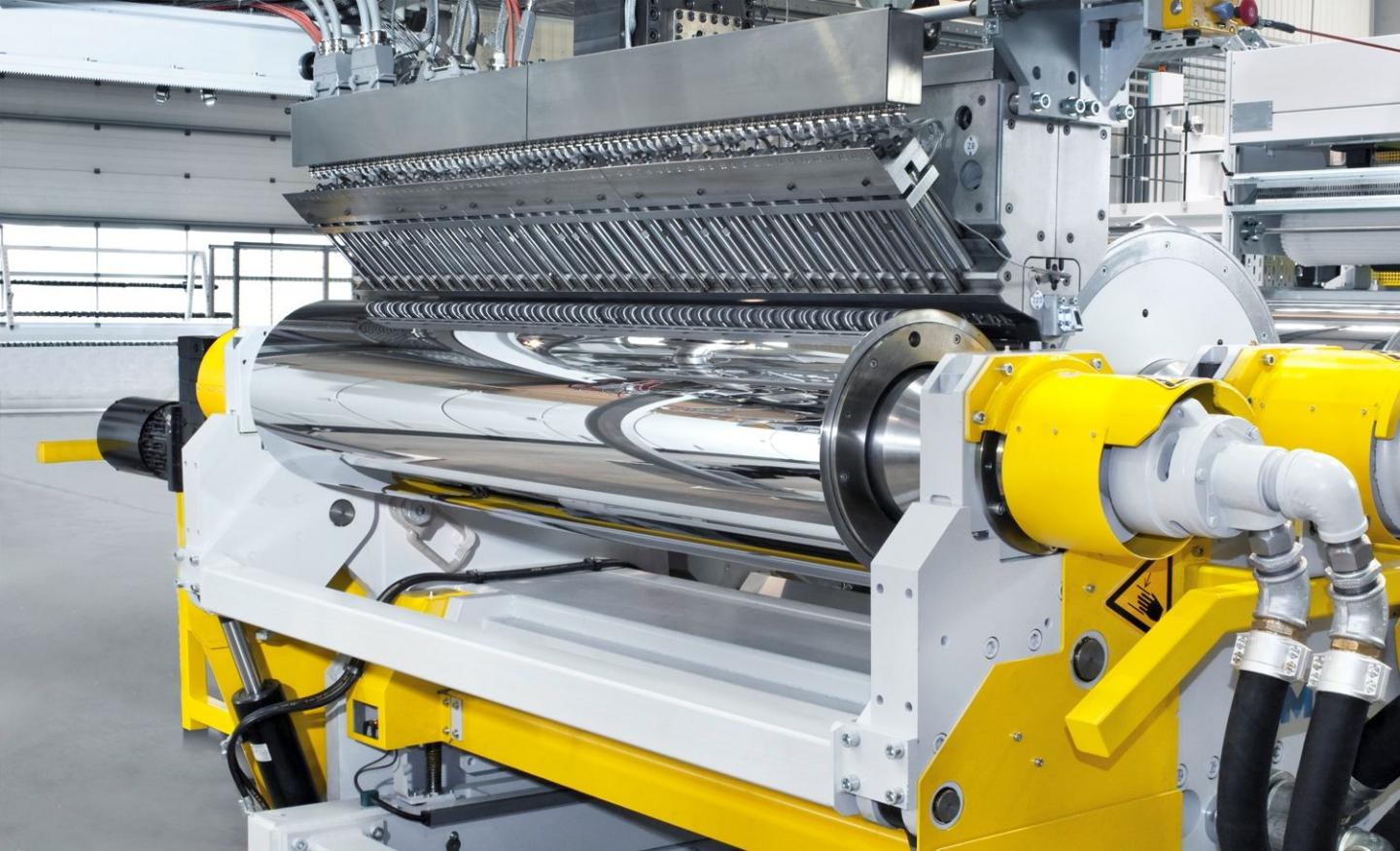 We are at the leading edge in technology and quality as far as our roll stacks are concerned.
This is clear to see from SML's specially developed SPG (smart parallel gap) rolls, which makes it possible to achieve perfect thickness tolerances every time.
An evolution for the hot drinks market.
Foamed PET sheet
PET has not been considered suitable for cups and mugs filled with hot food and drinks, as it deforms and becomes unstable at high heat. Until now, that is. At SML, we are constantly pushing the boundaries of what is possible. And we can prove it with our PET sheet extrusion lines for the production of foamed A-PET sheet.
The result is a brand-new and innovative production method for sheeting undergoing a thermoforming process to create trays and cups for high-temperature applications in an efficient and cost-effective way.
Exactly what is in demand in this price-sensitive market.
Production examples for foamed A/B/A sheet
PET Foam 1
PET Foam 2
Output
up to 600 kg/h
up to 900 kg/h
Sheet thickness
range
500 - 2,500 µm
500 - 2,500 µm
Sheet density
down to
0.65 kg/dm³
down to
0.65 kg/dm³
Final film web width
800 mm
1,200 mm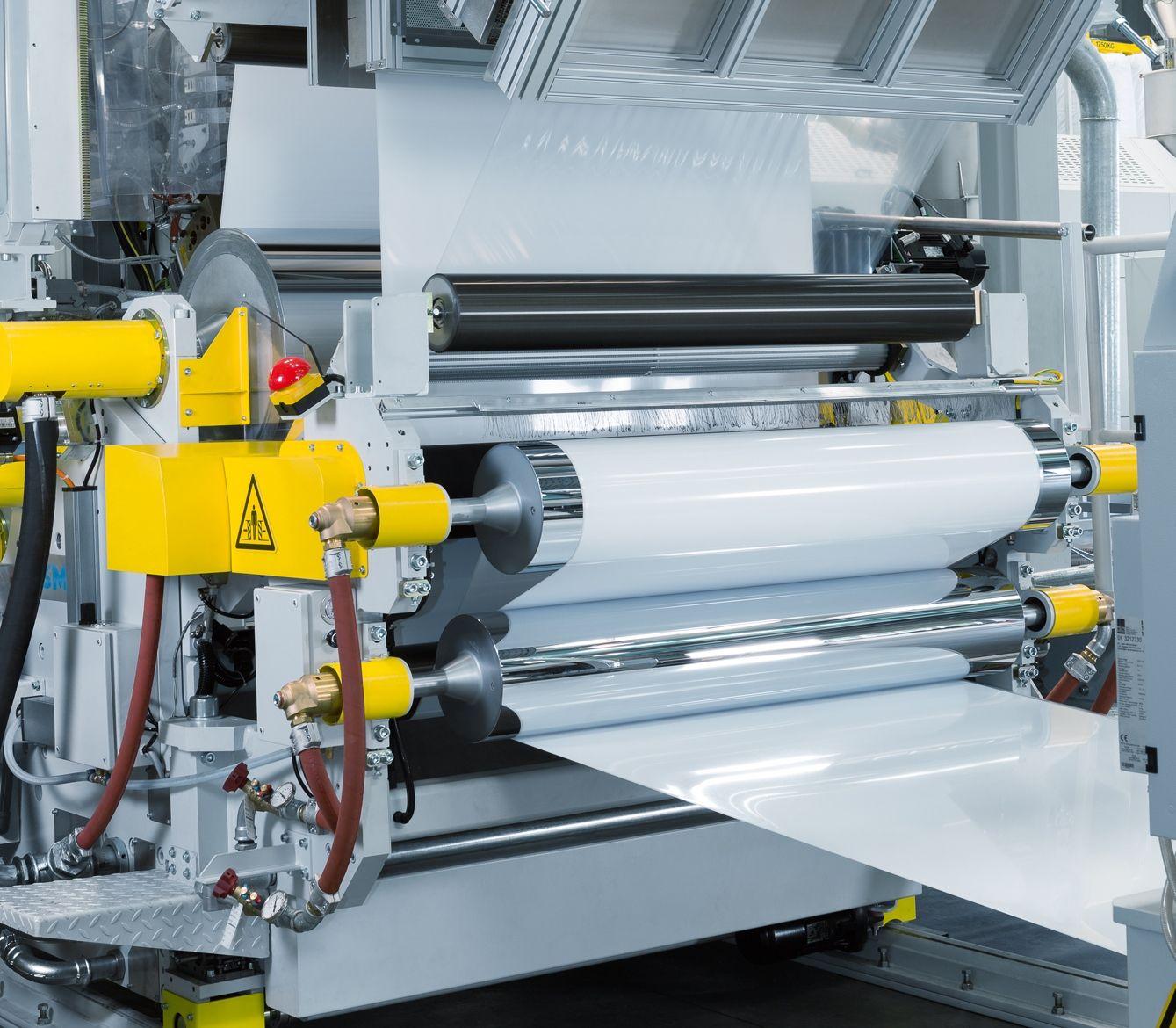 Up to 50 % density reduction
The three-layer sheet, whose middle layer is physically foamed, has an overall density of 0.65 kg/dm³.
A special receipe is the base for getting a lightweight cup that retains its shape and provides strong insulation.