Multifilament lines

Austrofil® Vertex multifilament spinning line
Austrofil® Vertex multifilament spinning line
SML's VERTEX continuous filament (CF) line is specially designed to produce partially oriented (POY) or fully drawn (FDY) yarns at low titres. The modular, vertical machine character stands for unlimited extendability and can cover all sizes of yarn demands. 
One step follows the next one
The VERTEX line is easily expandable, you can start with 24 ends and 3 automatic winders. If you want to increase the daily production, we expand the machine up to 48 ends without interfering your production and double the capacity. 
Line Types

Higher output at low titres.
Vertex 3 x 8
multifilament spinning lines
The new vertical design is at the latest state of the art. The Vertex spinning line is able to produce a wide titre range from 75 to 800 den with high throughputs. A high output capacity even with the finest titre is guaranteed. Higher line speeds are achieved by a sophisticated thread guiding. Compared to the HT/MT series, the Vertex shows an increased output of 50 % at 250 den.
Vertex 3 x 8, 24 ends
Polymer
PP, PET, PA
Titre range
PP: 75 - 600 den
PET: 75-800 den
Output capacity
PP: 160 kg/h, PET: 270 kg/h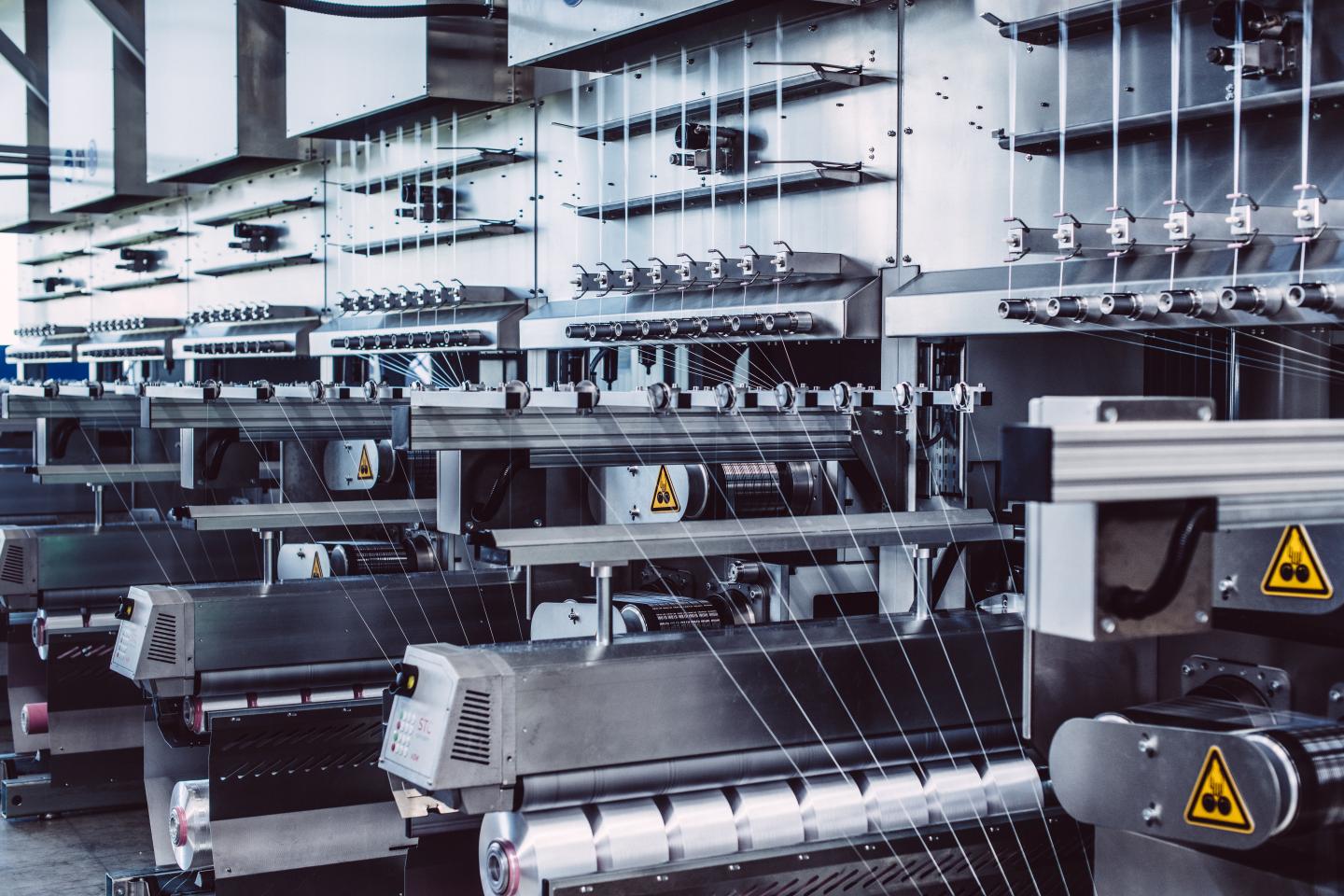 Unmissable benefits:
High efficiency and output for low titres
High flexibility in the use of different polymers (PET, PP, PA)
Easy start up process with ramp up function
Industry 4.0 standard