Technology Centre
Creating solutions together.
Our engineers and technicians relentlessly strive to craft the best solution for our customers. No matter the task or challenge you have in store for us, we will work together with you at the Redlham pilot plant to develop ideal solutions that go above and beyond the latest industry standards.
SML supports you to realise your ideas and test them sufficiently.
The production of customer samples, the common development of new products and joint test series plays a key role in SML's partnership with its customers. Joint R&D activities facilitate the mutual understanding, and through it, the anticipative fulfilment of customer wishes. Not least, the findings generated together are having a direct impact on the further development of new machinery and technology at SML.
Line Types
Available demonstration line types:
Keeping you on top form.
Multi-purpose ClassicPET sheet line
With its recent industrial-scale pilot line, SML provides its customers a multi-functional sheet line for intensive R&D activities to further drive circular economy. Customers can use SML's ClassicPET sheet line to test their own specific material and to produce samples of C-PET light, foamed PET and rPET sheet.
A wide variety of recyclable products
The multi-purpose ClassicPET line is able to produce sheets from up to 100 % post-consumer recycled material (PCR) in a general thickness range of 150 - 1,200 µm. A gas injection unit for the core layer extruder is employed to manufacture foamed sheet with material savings up to 60 % for common thermoformed products. And finally, C-PET light sheet combines transparency, recyclability as well as the suitability for the economic production of thermoformed hot-filling products.
| Materials | PET, PP, PS |
| --- | --- |
| Max. line speed | 70 m/min. |
| Max. net film width | 1,150 mm |
| Max. output | 1,200 kg/h |
| Thickness range | 150 - 1,200 µm |
| Structures | A/B/A, A/B, B/A, B |

Advantages of ClassicPET:
New design with 25 % lower footprint 

Robust, technically mature and easy-to-operate

Minimised loss of intrinsic viscosity

Simple product adaptions

EFSA, FDA ready
Teaming up for innovations.
Advanced FlexPack extrusion coating and laminating line
From 3rd quarter 2023 onwards, a completely new production scale FlexPack extrusion coating and lamminating line is ready for performance tests, sample production and joint R&D projects.
The state-of the-art FlexPlack line features a number of technical innovations: 
The plant is equipped with three extruders, that are configured to process a huge variety of different polymers - ranging from polyolefins to TPU, TPE, PET PLA and EVOH. The co-extrusion feeblock provides up to five layers, which enables the production of barrier-coated film for flexible packaging now. An additional single unwind is integrated for the production of reinforced laminates.
| Substrates | Paper, BOPP/BOPET film, Aluminium foil, Metallised film, Barrier film Laminates, Nonwovens, Scrim |
| --- | --- |
| Extrusion materials | LDPE, PP, EAA, EMA, EVA, IONOMERS,... |
| Max. line speed | 450 m/min. |
| Roller width | 1,800 mm |
| Substrate width | 700 - 1,650 mm |
| Coating weight | 8 - 50 g/sqm (depending on the product) |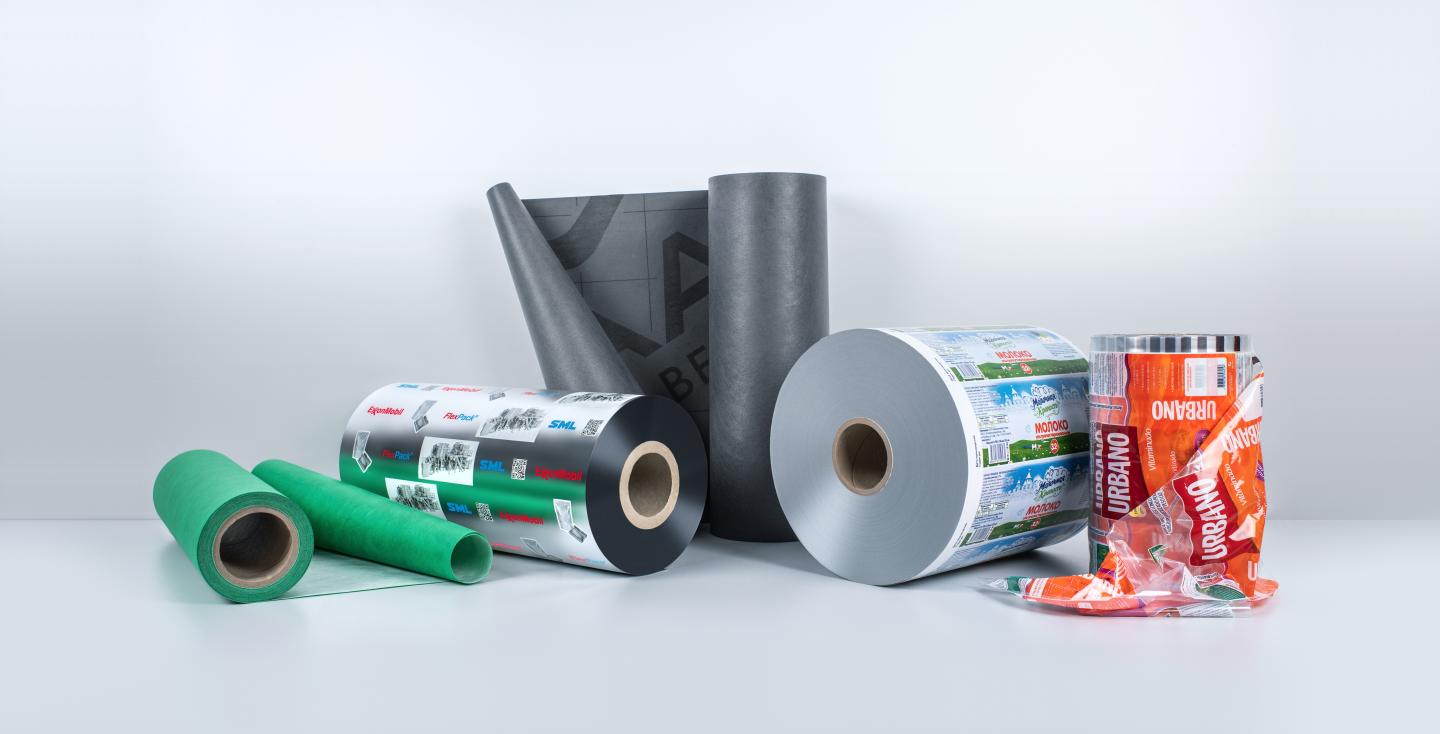 Advantages of FlexPack :
Reduced floor space requirements
Good accessibility
High quality components
Easy operation
Product properties at excellence.
Multi-purpose cast film line with MDO
The new, industrial-scale pilot plant is designed for the production of CPP, CPE, Cast-PET, Barrier, MOPP, MOPE and MOPET film at excellence film properties.

Next to these standard products, mono-oriented materials for packaging and EVOH barrier structures are the main focus for common development efforts.
Max. line speed
400 m/min.
Max. final film width
(cast)
2,450 mm
Max. final film width
(MDO)
2,200 mm
Number of extruder
5
Number of layers
7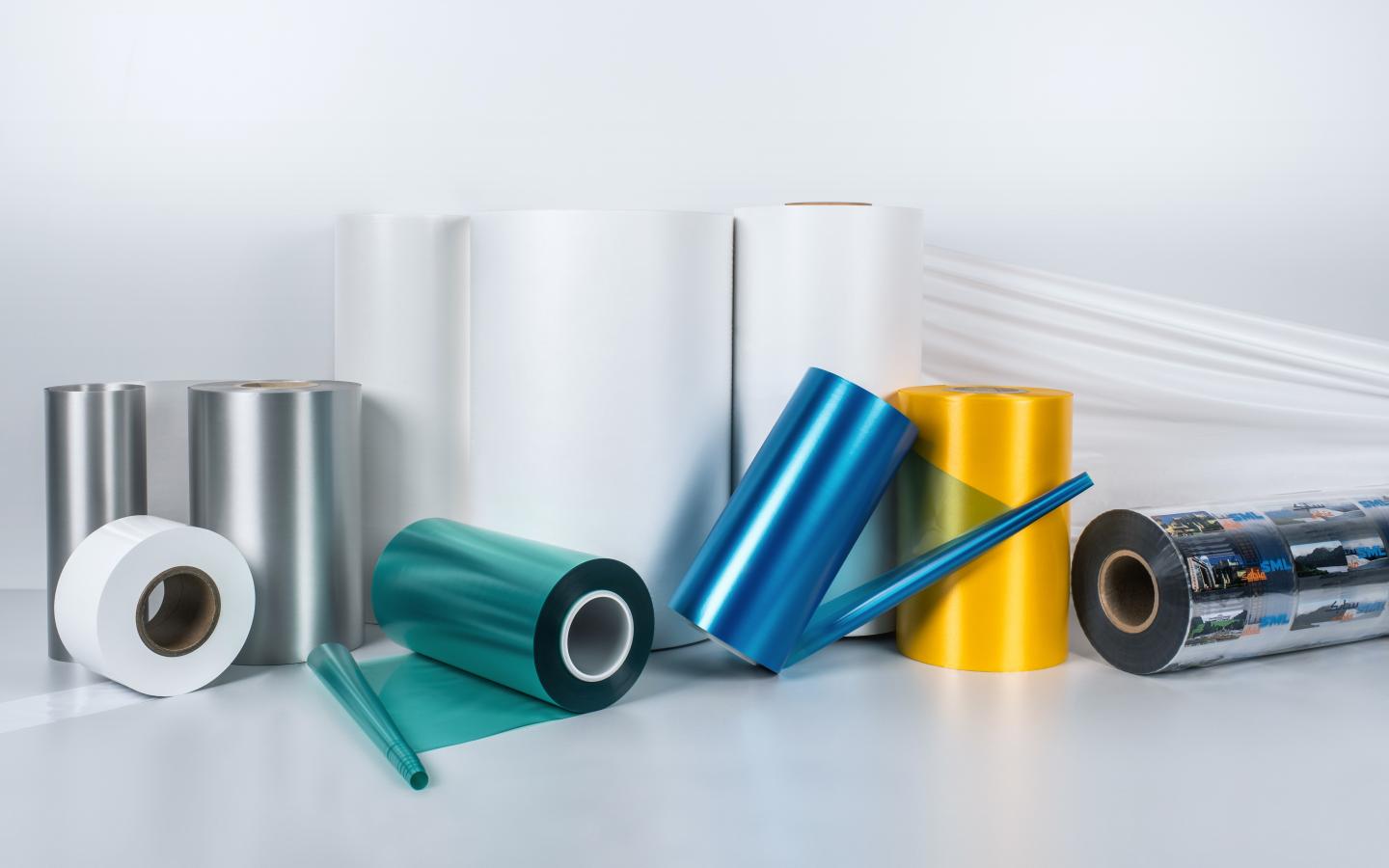 Key features:
Vast variety of different film properties
Motorised adjustable stretching gap
Safe & easy service-friendly design
Wide application range using the MDO
Stiffer film with a good flatness for printing applications